Noriko Maeda
Noriko Maeda
New York Boutique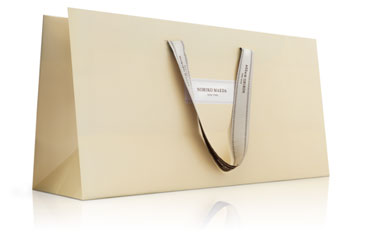 Developed to immediately convey a sophisticated, modern elegance, the branding for style arbiter Noriko Maeda's Madison Avenue boutique elevates simplicity to the level of luxury.
branding, stationery, shopping bags, garment labels, woven ribbon
Noriko Maeda is Founder, CEO and Editor-in-Chief of Daisy Lin Magazine. She is also Founder, CEO and Creative Director of FOXEY, a luxury fashion and accessories brand launched in Tokyo, Japan in 1980. Noriko Maeda New York, opened its doors at 985 Madison Avenue in the early-2000s.