Image on Paper
Image on Paper vol 1
Time and Place
Conceived by Photographer Laurie Frankel and Creative Director Robert Valentine, Image On Paper Vol 1 is an affirmation that beauty—revealed in unexpected places through surprising juxtapositions and the magic of light—has the power to restore the soul.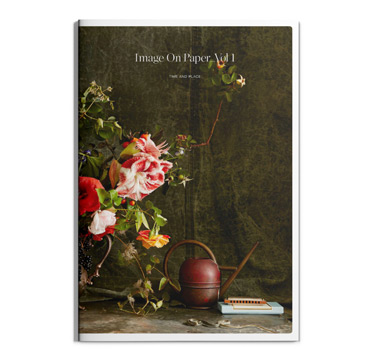 brand identity, creative direction, tabloid design, story curation and pagination, digital marketing, direct mail collateral
Laurie Frankel is an award-winning still life, lifestyle, food and interiors photographer based in San Francisco and New York. She has been known to tromp through swamps, bribe giraffes, charm distressed babies and hang from hot air balloons or high above trees in order to get the right shot. Laurie's experience as a creative director shapes both her graphic sensibilities and her collaborative approach to photography.